Introducing Vufine+
Vufine+ is a high definition, wearable display that seamlessly integrates with your technology. Whether for your smartphone, laptop or drone, Vufine+ connects via HDMI to provide a second monitor or mirrored display. Use Vufine+ anywhere you need an extra screen without taking your eyes off the world around you.
Optimized Display Modes
For the largest display across all your devices
HDMI Compatible
Compatible with any device capable of outputting a 720p HDMI signal
Highly Portable
Small and incredibly tough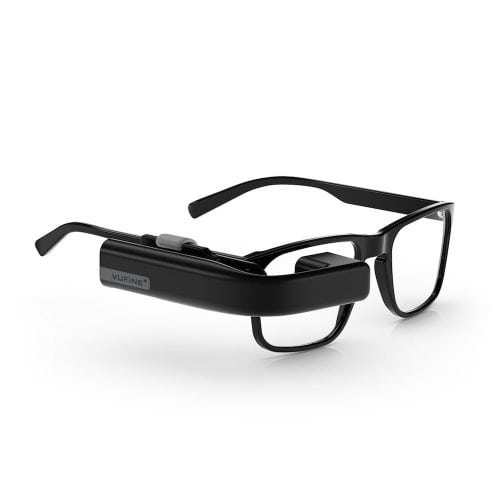 Magnetic Docking Station
Easily adjustable and incredibly stable
Internal Battery
For a 90 minute runtime
Sleek Design
An elegant, comfortable design
Streamlined Functionality
Paring Vufine down to its most essential functionality allowed us to avoid privacy concerns, a confusing new interface and prohibitive pricing.
Exceptional Convenience
Whether for your smartphone, laptop, or drone, Vufine is a simple and highly accessible companion device that redefines your experience with technology.
Endless Opportunity
Vufine facilitates your engagement with technology across a near limitless set of use cases so, no matter the scenario, your hands are free to do the real work.
Now Available to Order for $199
Even if you missed out on our highly successful Kickstarter campaign, Vufine+ is shipping and available to order worldwide.
Learn More